Integration101 module covers below three topics of integration which are implemented for most of the clients.
As part of SWIFT integration, you will learn the details of SWIFT gateway integration with Calypso Application. Integration happens using Calypso Messages, Message set-up, Workflow and Sender Configuration. You will learn the details of creating the required configuration and set-up for the integration of SWIFT with Calypso. We will go through the details that can be done on Calypso Side, we are not going into details of swift connectivity, it is assumed that organization has tested swift connectivity before implementing the details discussed in the eLearning.
As part of Accounting integration, you will get to know the details related to accounting posting generations and required configurations. In simple terms accounting rules are a set of details specifying which accounts will be debited and credited based on your actions like trade booking, corporate actions, settlements, etc. You will get to know the accounting details in brief along with extracting and integrating Calypso Accounting Postings with an external system or application. In any organization, there are different external systems to handle accounting and payments. Examples of such systems are SAP GL, Oracle Financial GL, etc. In this course, we will not go into details of external systems we include details of the Calypso side only.
For Email integration, you will get to know the different methods that are used in Calypso to integrate email functionality. We will explore how to enable the out-of-the-box email integration in Calypso Application Using out-of-box features you can send an email out of Calypso Application, whereas by customizing you will be able to achieve to receive email and store them in a database or file system. You will learn about options available in Calypso to integrate email service. Using Calypso Application's out-of-the-box solution, you can send an email to the selected contact who has a predefined email id with the help of an email client-type supported by Calypso as an out-of-box feature. Likewise, you can develop a customized email service and integrate it with Calypso Application.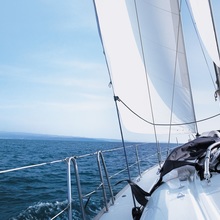 Calypso Learning Services
Calypso Email Integration

Calypso Accounting Integration

Calypso SWIFT Integration