In this course, learners will be provided with detailed step by step instructions on how to install and deploy Calypso Application and Calypso DevOps.
Calypso Application is delivered as an all-in-one installer which contains the Calypso core installation, as well as all modules and interfaces, for Windows or Unix.
Calypso DevOps is delivered independently from Calypso.
v16.1 Installation and Deployment module will help learners to
 Appreciate the key processes of installation

 Check if the pre-requisites are met

 Perform installation on Windows machine in attended and unattended mode

 Install Dev Ops Center

 Start/stop Calypso and its components

 Understand key directories and files of installation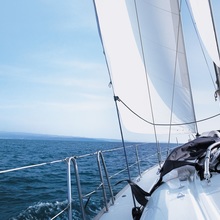 Calypso Learning Services
Calypso Installation and Prerequisite

Core Calypso Installation Overview

Core Calypso Installation

Calypso Installation Video

Introduction and Installation

Configuring Environment in Devops

Calypso Code Patching Video

Calypso High Availability and Hardware Sizing

Training Video- High Availability

Calypso Installation Handout

Handout_deployment_patching

Installation and Deployment-Presentation

Patching_Deployment-Presentation