Keeping up with global FX markets requires responsive systems that can provide almost instantaneous execution. As well, FX risk is an enterprise-wide management challenge. Many legacy systems are often in silos and do not cover FX products, loans/deposits and short-term security finance in one integrated environment that can show the true risk. Globally, liquidity management has become a market based on advanced technology, requiring an organization's liquidity management to run on an advanced solution.
Readers of this set of modules and videos will gain will be introduced to different aspects and features of the Calypso Pricing Sheet which will equip them with the knowledge to configure and utilize the Pricing Sheet for capturing and pricing standard Vanilla and Exotic FX options such as Digitals, Barriers, Asians (Averaging), Accruals, and Lookbacks. Out-of-the-box options trading strategies such as Risk Reversals, and Spreads are discussed as well as information about building custom strategies.
This audience for the course is Front Office users, particularly trading support staff. This course may also be of value to project managers and Middle Office staff who are working on FX Options implementation projects.
For Information on purchasing the manual please email learning@calypso.com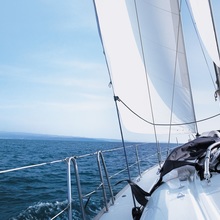 Calypso Learning Services
Calypso Pricing Sheet and FX Options Overview

Calypso Pricing Sheet and FX Options Overview

Pricing Sheet Profile Configurations

Pricing Sheet: User Profile Preferences

Pricing Sheet Configuration: User Preferences Video

Pricing Sheet Configuration: Strategy Menu Video

Pricing Sheet Configuration: User Profiles Access Video

Pricing Sheet: Excel Importing and Exporting Data Video

Market Data for FX Options

FXO Market Data: Curves and Vol Surfaces

FXO Market Data: FX Curves Constructed from Zero Curves Video

FXO Market Data: FX Volatility Surfaces Video

FXO Market Data: Basic Configuration Appendix

Pricing Sheet Trade Capture for FX Options

Introduction to Pricing Sheet and FXO

FXO Pricing Sheet Trade Capture: FX Spot & FX Forward Video

FXO Pricing Sheet: 1&2 Way Pricing Configuration Video

FXO Pricing Sheet Trade Capture: Strip Generator Single Legs Video

FXO Trade Capture for Exotic Options

FXO Pricing Sheet Trade Capture: Risk Reversal Video

FXO Trade Capture for Exotic Options 2

FXO Pricing Sheet Trade Capture: Barrier Options Video

FXO Pricing Sheet Trade Capture: Digital Options Video

FXO Pricing Sheet Trade Capture: Digital Options with Barriers Video

FXO Sales Margins and Premium Triangulation

Pricing Sheet Advanced Functionalities for FX Options

Pricing Sheet Advanced Trade Entry with FXO

FXO Pricing Sheet Trade Capture: Solver & Single Legs Video

FXO Pricing Sheet Trade Capture: Solver & Multiple Legs #1 Video

FXO Pricing Sheet Trade Capture: Solver & Multiple Legs #2 Video

FXO Pricing Sheet Trade Capture: Solver & Multiple Legs #3 Video

FXO Pricing Sheet Trade Capture: Solver & Multiple Legs #4 Video

FXO Advanced: Custom Strategies

FXO Pricing Sheet Strategy Builder #1 Video

FXO Pricing Sheet Strategy Builder #2 Video

FXO Pricing Sheet Strategy Builder #3 Trade Configuration Video

FXO Risk and Option Lifecycle Analysis

FXO Risk and Option Lifecycle Analysis

FXO Risk Analysis: Option Exercise Configuration Video

Troubleshooting and Exercises