Calypso Security course consists of several modules to explain the features and benefits of each one separately.
Below is the list of modules :
Kerberos

Encryption        

SSL configuration

Firewall

LDAP Integration
In LDAP Integration eLearning, you will get to know the details of how to configure Calypso to integrate with the Microsoft Active Directory for user management and authentication. Calypso supports LDAP authentication; this provides access to the application seamlessly as the password is integrated with the directory password. In today's world maintaining more passwords means we are at risk of losing them or misplacing them. LDAP solves both the purpose of integrating Calypso application access with your windows login. Also, with LDAP integration with Calypso, you will have a better vision of segregating users' groups with controlled access.
In the Firewall eLearning course, you will get to know about the ports that are defined for Calypso services as default use and to configure required port numbers for calypso services. A firewall must be able to meet the needs of the network and the traffic load. Fortinet firewalls provide excellent high-performance hardware dedicated to the operation of firewalls, filtering, anti-virus and anti-spam. Institutions using Calypso configure firewall when interfacing with other upstream or downstream systems. In the latest versions of Calypso which offers more control and administration capabilities using a web browser requires to be secured. To meet the standards of organizations and for secure access of applications with secure communication between interface systems, we need to open a firewall on certain port numbers. Calypso communicates via JMS / RMI with components it is always recommended to implement firewall rules as they are communicating via a certain port number.
In the SSL configuration eLearning course, you will learn to make Calypso secure by implementing SSL. You will also learn different ways of implementing SSL in Calypso using CA Signed or Self-Signed certificates. Because of these properties, SSL/TLS and HTTPS allow users to securely transmit confidential information and login credentials over the internet and be sure that the website they are sending them to is authentic. With an insecure HTTP website, these data are sent as plain text, readily available to any eavesdropper with access to the data stream. Furthermore, users of these unprotected websites have no trusted third-party assurance that the website they are visiting is what it claims to be.
In the Encryption eLearning course, you will get to know about the different encryption techniques provided by Calypso and how to configure them. You will also learn the steps and implement them in Calypso. We will go through details of default encryption followed by JBoss vault and picket box encryption.
In the Kerberos eLearning course, you will get to know the details of Kerberos and its implementation for Calypso Application. In this course, you will go through the details of the configuration and implementation.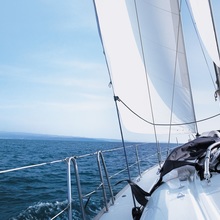 Calypso Learning Services
Overview of SSL Configuration